3 Methoden, um Ihre kreative Intelligenz ankurbeln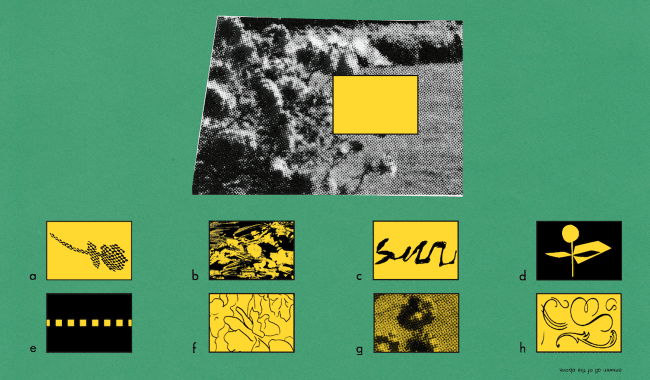 Creativity is no longer reserved for the creative mind. Rather, it is seen as the driving force that gives business people competitive advantage. She is in each one of us. You too are probably more creative than you suspect. Take part in this quiz to determine your creative intelligence. But do not worry if you do not do as well as you might wish. Because the good news is: your creative intelligence is not set in stone. It can be increased by working more creatively. How do you do that best? You will find out if you continue reading.
1. Attention
"Happiness is with the one who is prepared." – Louis Pasteur
Often, we wait for creativity to hit us like lightning from the blue and flood us with ingenious inspirations that allow us to reinvent the wheel. But for so-called "flashes of inspiration," it is much more important to closely observe reality in the here and now and find ways to realize its potential. Research has shown that curiosity really benefits your career by motivating us to do more in the workplace and to improve our relationships.
And you need nothing more than your powers of observation. Just ask yourself a question about a tricky problem or creative task you want to solve. Be attentive. Always carry a notebook with you where you can write down your impressions and thoughts. Look for new experiences and read a lot about topics that are not part of your working environment. Write down ideas, open questions or guesses.
This is how the innovative project of World Bicycle Relief (WBR) began: By recognizing the need for greater mobility in developing countries, through intense observation and, ultimately, the desire to find a way to fulfill that need. For this purpose, the behavior of bicycles on different terrain was observed and investigated. These results and feedback from cyclists were finally used to improve the driving experience. After much questioning, WBR has finally succeeded in improving mobility and transforming the communities in which the organization operates.
WBR shows us that the solutions of tomorrow are in the observations of today.
From the first draft to the finished product with Dropbox Professional
2. Connections
" The doors of perception are between what we know and the unknown." – Aldous Huxley
So what do we do with the data we've collected? Research assumes that we connect them, so that our knowledge can lead to the fulfillment of our goals. Through fantasy, daydreaming and maturing (not to be confused with procrastination) we embark on unfamiliar paths of thought and discover connections that surprise us.
You can also do what Benjamin Franklin has known to do and read your notes daily. For who knows – perhaps the seemingly detached ideas that you have written down will eventually become a new, brilliant idea. Even if your many questions lead you ever further into the unknown, your imagination and creativity can be expanded in this way.
Remember that we are constantly building on what we have done so far . Each new opportunity is therefore the seed of a task that anyone out there has ever solved. That's why it helps to ask who else might have faced this problem – especially in areas that have nothing to do with your work or sphere of influence. Search for solutions or approaches from other industries or from great thinkers and apply them to your goal to discover unexpected and new opportunities.
The groundbreaking Australian contractor Built chose this approach to shake up its business and maintain its competitive edge, The company integrates digital tools and files into an industry that, according to McKinsey, is among the least digitalized of all. This has helped to streamline tenders, improve workflow and productivity, and bring international teams together. In this way, Built has brought more collaboration, transparency and profitability.
Think about how you can apply best practices from other industries in your organization to benefit your processes, partners, and customers.
3. Cooperation
"If I could see further than others, it was because I stood on the shoulders of giants." – Isaac Newton
Die meisten von uns bringen Innovationen in der Gruppe besser zustande als alleine. In der heutigen Zeit wird Zusammenarbeit gemeinhin als Motor von Kreativität und Wachstum in Unternehmen jeder Branche anerkannt. Menschen so zusammenzubringen, dass die besten Einfälle jedes Einzelnen optimal einfließen können, um gemeinsam den großen Durchbruch zu erreichen, kann jedoch eine ganz schöne Herausforderung darstellen.
Laut Innovationsexperte Jeff DeGraff sind Gleichwertigkeit ohne Einförmigkeit, Vielfalt ohne Konflikt und Kooperation ohne zwingende Übereinstimmung die besten Erfolgsfaktoren für Zusammenarbeit. Das SETI-Institut (Search for Extraterrestrial Intelligence) ist dabei zu zeigen, wie diese Methode die Menschheit sogar in neue Welten führen kann.
SETI generiert mit dem Gemini Planet Imager (GPI) – der ersten Kamera, die statt Schatten Bilder von Planeten aufnimmt – mehrere Terabyte an komplexen Daten. Die Organisation setzt Technologien ein, dank denen 100 Forscher aus diversen Fachbereichen auf dem gesamten amerikanischen Kontinent gleichzeitig dieselben Datensätze analysieren können. Durch diese Zusammenarbeit wurde 51 Eridani b entdeckt, ein dem Jupiter ähnlicher Planet, der 100 Lichtjahre von der Erde entfernt ist.
Ob im Kosmos oder im Konferenzraum – gemeinsam erreichen wir einfach mehr. Wenn wir unsere Beobachtungen zusammentragen, Verbindungen entdecken und unsere Ideen miteinander teilen, haben wir viel mehr Perspektiven und können weiter sehen als die Riesen, die vor uns da waren.
The more you develop your creative intelligence, the more effective and contented you will be. You will develop new ideas and go beyond your limits. Their work will boost trade, create jobs and boost the economy. And most likely, you will find what you are looking for.